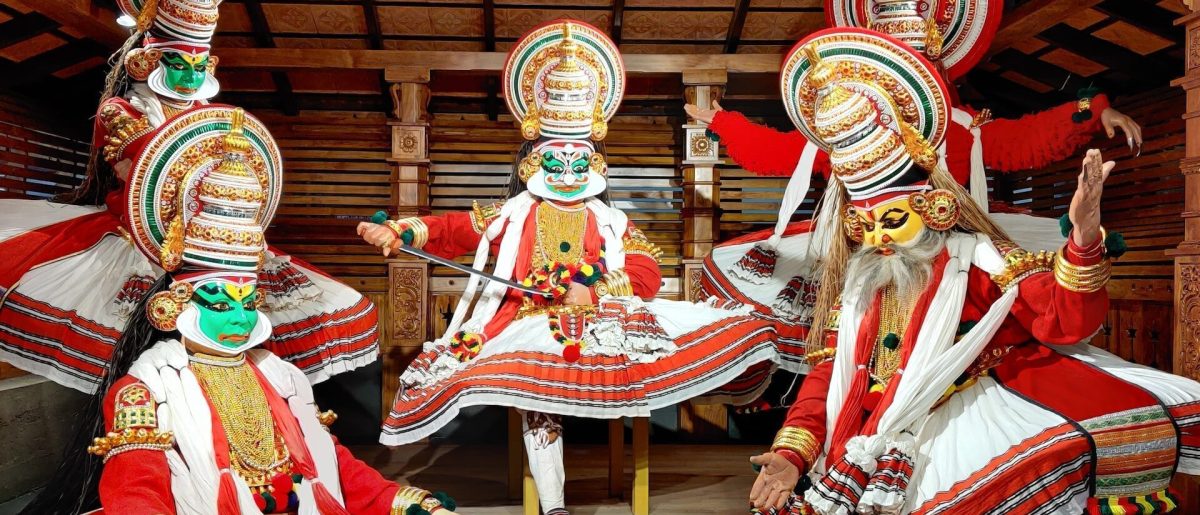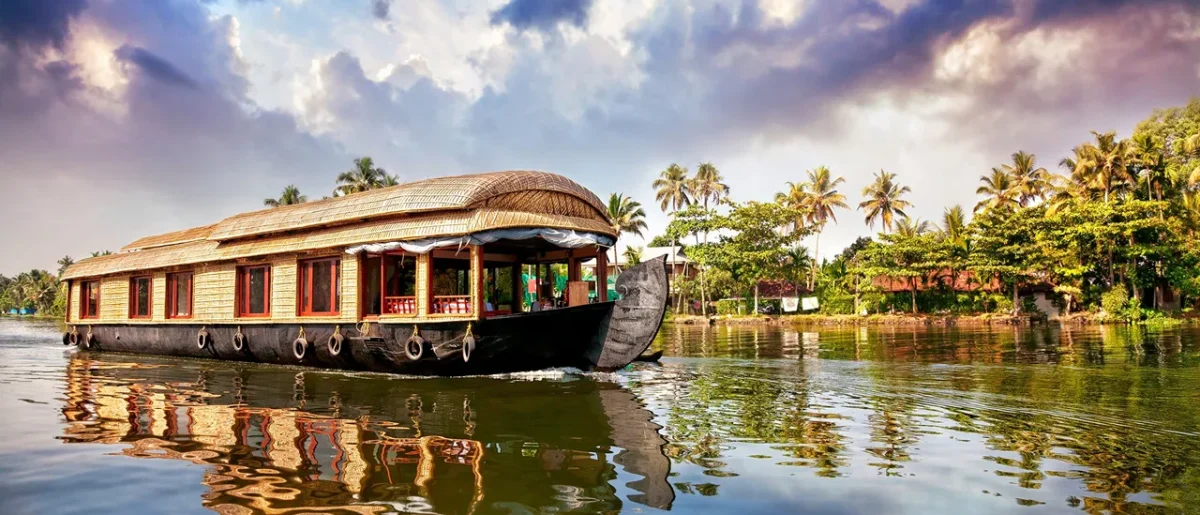 Overview
erala, "God's Own Country" is the most amazing and popular backwater tourist spots as it houses some of the most wonderful and serene waterways, estuaries, lakes, canals, rivers and unique variety of aquatic life ranging from frogs, crabs, mudskippers, kingfishers, cormorants, darters to turtles.
This broad interlinking chain of waterways or backwater can be travelled and enjoyed through  Kerala Backwaters Tour designed by Travelogy India travel expert. 
Day 1 - Arrive at Trivandrum - Varkala
Upon arrival at the Trivandrum Airport, our representative will cordially welcome you and take you by road to "Varkala" one of the peaceful and silent small towns.
Check-in into hotel/resort and spend the full day at leisure or enjoy the evening by watching a striking or eye-catching sunset or swimming at the scenic Varkala Beach.
Overnight stay at Varkala.
Day 2 - Varkala Sightseeing
After tempting breakfast at Varkala, you indulge your whole day to discover the several wonderful places of Varkala like a beautiful Papanasam beach (also called as Varkala beach) renowned for the white, silvery stretch of sand, mineral springs, rocky cliffs and medicinal and curative properties beach.
Later visit a 2000-year-old Janardhana Swamy Temple dedicated to Lord Vishnu, the Ashram - Sivagiri Mutt founded by the great Hindu reformer and philosopher named Sree Narayana and more.
Overnight stay at Varkala.
Day 3 - Varkala - Kumarakom
On the third day of your tour after breakfast check out from the hotel/resort and drive to enchanting backwater destination or crown jewel of Kerala tourism "Kumarakom" that will mesmerize your all senses.
Check-in into hotel. Relax a while andenjoy the serene, emerald green peninsula set in the backdrop of Vembanad Lake with numerous traditional rice boats, rafts and canoes.
It's not wrong to say if you are in Kumarakom then its bird sanctuary are not to be missed which is extent across 14 acres is a favourite haunt of migratory birds and an ornithologist's paradise. Here you fascinate with egrets, darters, herons, teals, waterfowls, cuckoo, wild duck and migratory birds like the Siberian Stork which come here in throng.
Overnight stay at Kumarakom.
Day 4 - Kumarakom - Cochin
After a tantalizing experience in Kumarakom, move toward the queen of the Arabian Sea "Kochi". Check-in into the hotel/resort.
Spend your whole day at leisure or on evening witness the Kathakali dance.

Overnight stay at the hotel/resort.
Day 5 - Cochin Sightseeing
After Indulging with coconut trees lining the pellucid lake waters for kilometers at a stretch the backwaters, Cochin has a lot to offer or numerous enchanting sights which sure to make you return for another time.
Its numerous ancient monuments, like the Jewish Synagogue (closed on Saturday), Fort Kochi, the Mattancherry Palace (closed on Friday) built during the pre-British times, Chinese Fishing Nets, St. Francis Church and more mesmerize you.
Overnight stay at Cochin.
Day 6 - Cochin - Thekkedy
On the sixth day of your Kerala Backwater tour, morning after breakfast proceed to Thekkady and following a journey enjoy spectacular countryside.
Check-in into hotel and after lunch get ready to enjoy the pride of Kerala and a testimony to nature's splendour and human innovation a boat ride in the Periyar Lake.
In evening visit spice plantations like cardamom, cinnamon, pepper, coffee, tea estates etc. on your way back to the hotel, you could stop at the local market and pick up some fragrant spices.
Overnight stay will be at Periyar.
Day 7 - Thekkedy - Trivandrum
An early morning visit the Periyar wildlife sanctuary which is home to many wandering tribes of wild elephant, boar, deer, the great Indian tiger etc..
After visiting the National Park, drive towards Trivandrum. Later proceed for a brief sightseeing tour of Trivandrum,visit the famous Sri Padmanabha Swamy Temple dedicated to Lord Vishnu rebuilt in 1733 a perfect example of South Indian architecture, Zoological Park (except Mondays), Napier Museum with its bronze collection, Sri Chitra Art Gallery with paintings from various schools and from different countries like China, Japan, Java and Bali.
Overnight stay at Trivandrum.
Day 8 - Trivandrum Departure
Indulge in an appetizing breakfast and end your unimaginable tour at Trivandrum with Travelogy India. Our representative drops off at Trivandrum Airport/Railway Station to connect flight/train for your onward travel.