Tamilnadu Pilgrimage Tour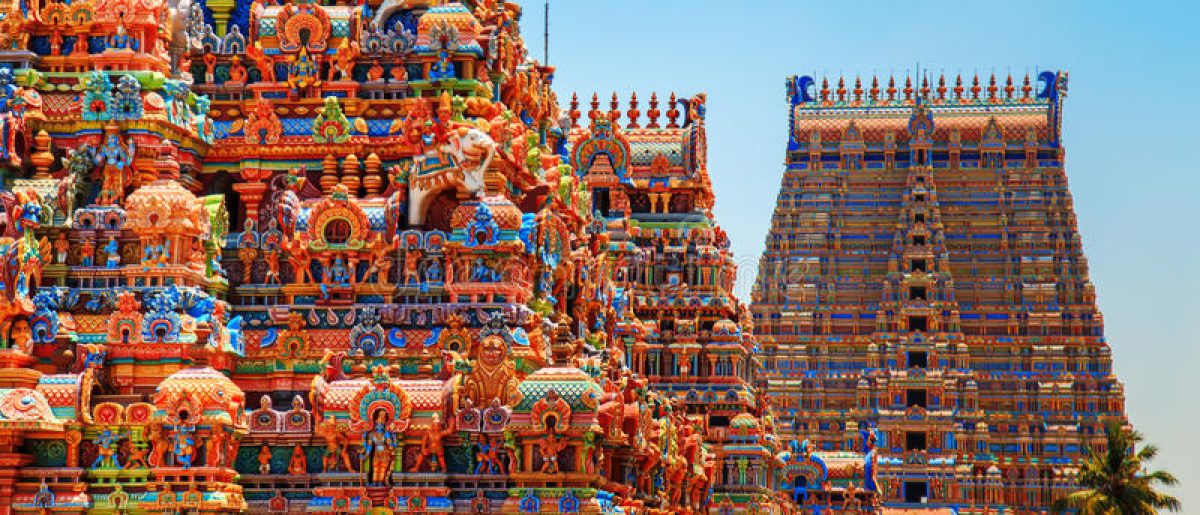 Overview
Steeped in classical Indian culture, performance, language and history, Tamil Nadu is most frequently visited for its distinctive temples. There are hundreds scattered throughout the region that will take your breath away. With spectacular beach towns, hill stations, and peaceful spiritual destinations within its borders, Tamil Nadu is an inviting and welcoming destination for visitors from all corners of the world.
Tamil Nadu, India's southernmost state, is a fascinating travel destination because it is home to one of the world's oldest classical human civilizations. The rich history of Tamil Nadu dates back to the Stone Age, and it can be observed when you visit the historical places in Tamil Nadu. The Tamil language, temples, religion, dance, poetry, and food are all remnants of the ancient culture.
You will be received by our representatives from the airport/railway station and transferred to the selected hotel in Chennai. On arrival, check-in and rest for a while and later go for sightseeing around places like Fort St. George,built during 1653, India's oldest Anglican Church, St Mary's Church; 8th century temples built by Pallavas, Kapaleeswarar Temple and Sri Parthasarathy Temple. Also, visit Marina Beach in the evening followed by an overnight stay in the hotel.
Day 2 - Chennai - Mahabalipuram
The next day after breakfast, drive to Mahabalipuram (a place known for its Dravidian style architecture of stone sculptures and age-old temples also its pristine beach). Check-in at the hotel and rest, later you can visit and explore beautiful creations like the Shore Temple, Caves, Krishna Mandapam, Five Rathas, Arjuna's Penance. Return to the hotel for dinner and overnight stay.
Day 3 - Mahabalipuram - Pondicherry
On day 3, after breakfast, check-out and head to Pondicherry, enroute, you can visit a beautiful city of Tamil Nadu, Kanchipuram. After touring, continue to your destination and check-in at the selected hotel. Overnight stay.
Day 4 - Pondicherry - Tiruchchirappalli
After breakfast, checkout from the hotel and drive to Tiruchchirappalli, as you arrive, check-in at the hotel and rest. Later, head out for sightseeing attractions like the Grand Anicut/Kallanai Dam (it is a popular picnic spot and the only stone dam in the world, it is 300 m long ancient dam, a perfect place for family picnics). Ranganathaswamy Temple, Rockfort Temple, Jambukeshwara Temple are also a few must visits. Return back to hotel after the tour for an overnight stay.
Day 5- Tiruchchirappalli - Thanjavur - Tiruchchirappalli
On day 6, you can go for an excursion tour in Thanjavur and catch a glimpse of the ancient structures built by Marathas, Nayaks and Cholas. They were also great philanthropist who supported the art and culture. Here, you can visit places like Sivagangai Garden, Sri Brihadeeswarar Temple, Mariamman Temple, Mariamman Temple and Schwartz Church. Return to the hotel for an overnight stay.
Day 6 : Tiruchchirappalli - Rameshwaram
Checkout form the hotel after early breakfast and drive to Rameswaram. You can check-in as you arrive and rest, later visit attractions like Ramanathaswamy Temple and Gandhamadana Parvatam. Overnight stay along with dinner will follow at the hotel in Rameshwaram.
Day 7 : Rameshwaram – Madurai
After breakfast, checkout from the hotel and proceed to one of the oldest Indian cities, Madurai. (Madurai is an ancient city with many temples, it derived its name from the divine nectar dripped from Shiva's matted locks). Once here you can visit sites like Thirumalai Nayak Mahal, Meenakshi Temple and Mariamman Teppakulam. Overnight stay at the hotel in Madurai.
Day 8 : Madurai – Kanyakumari
Checkout form Madurai and drive to Kanyakumari, located in the southernmost part of India (it is the meeting point of three oceans, Arabian Sea, Indian Ocean and Bay of Bengal). Here, you can visit Swami Vivekananda Memorial, Gandhi Memorial, Kanyakumari Temple and Sunset Point from where you get a riveting sight of the sunset. Overnight stay at the hotel will follow.
Day 9 : KANYAKUMARI - Trivandrum Departure
The last day of the tour will start with a breakfast, you can check-out later and will be escorted to Trivandrum airport/railway station for your onward journey.