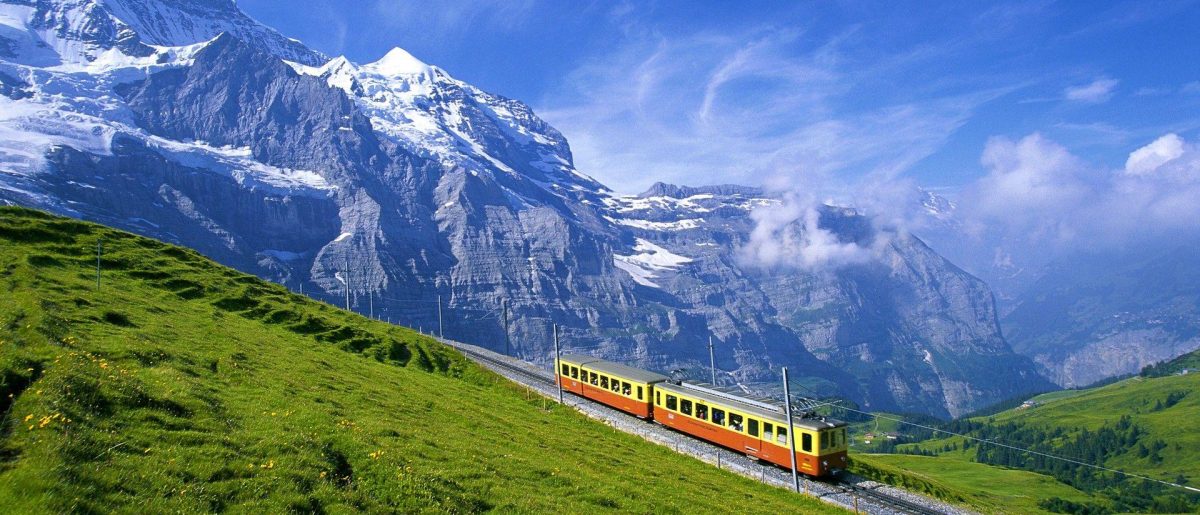 Overview
Indulge in delicious slices of joyful holidaying with family by booking this 6 nights 7 days Switzerland family package. Switzerland, the dream destination for most tourists in the world, is absolutely a traffic-stopper, courtesy the spellbinding beauty coupled with the tourist-friendly environment. The country is famous for beautiful countryside, delicious chocolate and cheese-based dishes, and stunning lakes.
Day 1 - Lucerne: Arrival and leisure day
Your arrival in Zurich is marked by a comfortable transfer to Lucerne. Once you reach Lucerne, an agent's representative will greet and escort you to the hotel. Complete the check-in formalities at the hotel and head to your room to wash out the journey fatigue.
Once refreshed, you can enjoy a wonderful evening of sightseeing around. As your Switzerland tour itinerary allows you some leisure time today, you can utilize it as your wish. Lion Monument or Chapel Bridge are good options to enjoy some time with your loved ones. If shopping is on your mind, go ahead to buy some authentic items like chocolates and watches. If you want to delight in the Swiss nightlife, hit a club to savor fun after sunset. Later, return to your hotel for a comfortable overnight stay.
Day 2 - Lucerne: A day at Mt. Titlis
Arise to a beautiful morning and savor a hearty breakfast, before you set off to indulge in an exciting day. Board an LSE train to Engelberg and proceed to a gondola that will take you to the Trübsee. From here, enjoy a ride in the first ever revolving gondola to reach a Swiss marvel – Mount Titlis.
Top up your trip with some 'icy' moments by visiting the glacier cave and the Ice Flyer Chairlift. Watch the curiosity painted faces of your children as they step into the wondrous world of the glacier. Now, be seated on the Ice Flyer and surrender yourself to the incredible deep crevasses' views.
When hunger pangs hit you, munch on some Indian or Continental culinary treats in a snow-surrounded restaurant. After such a thrilling day, return to your hotel in Lucerne. As you doze off, enjoy 'cool dreams' of the snow-packed day. 
Day 3 - Interlaken: Arrival and sightseeing
Enjoy a Swiss breakfast before checking-out from the hotel as you will be transferred to Lucerne train station. Board your train to Interlaken for the next leg of your trip. Your arrival in Interlaken is laced by a warm welcome of the agent's representative who will assist you with the transfer to hotel. After checking-in, freshen up and plan how you would make the most of your day.
Stroll through the quaint lanes, spend time at gurgling streams, and crystal-clear lakes. Shop souvenirs from the local markets and a have a whale of a time with this Interlaken family trip. After exploring the surroundings, come back to the hotel for a restful overnight stay.
Day 4 - Interlaken: A Mt. Jungfrau trip
Today's refreshing morning will treat you to another indulging breakfast before you step out for a trip to treasure. Today, you will be exploring the incredible expanses of Mt Jungfrau. So, board a train from Kleine Scheidegg via Lauterbrunnen that will take you to Jungfrau train station – the highest one on Europe. En route, delight in the enigmatic scenery of the snow-clad mountain tops, enhancing your family trip to Switzerland. On reaching this snow-packed dreamland, indulge in the panoramic beauty and proceed to witness the amazing ice formations of the Ice Cave. Your children will love the amazing ice sculptures in this cave. Keep a camera handy to capture wonderful moments with your loved ones here.
When it is time to refuel yourself, hit one of the Jungfraujoch restaurants and savor a hearty lunch while drinking in the charisma all around. After a scintillating day, start the journey back to your hotel in Interlaken. Board a train from this highest train station of Europe and reach Interlaken. You can also choose to stop at Grindelwald to manifold the pleasure of your day trip. When you reach the hotel, hop on your cozy beds and drift in the snowy dream world.
Day 5 - Zurich: Arrival and leisure day
This day you will be continuing your trip and entering Zurich. Get transferred to Interlaken train station to board a train to Zurich. Enjoy the scenic journey where lush landscapes and Swiss Alps greet you. Your arrival in Zurich is marked with check-in to the hotel, where you will wash away your journey fatigue and satiate your hunger pangs with some nutritious breakfast.
Later, utilize your leisure day by exploring the beautiful surroundings with your loved ones. You can head to Bahnhofstrasse area to buy home souvenirs. After an enjoyable day, return to the hotel for a cozy sleep.
Day 6 - Zurich: A leisure day with cruise
Delight in the beauty of morning with a lip-smacking breakfast and enjoy the leisure day as per wishes of your loved ones. Take time to discover the mesmeric city and explore attractions like Swiss national Museum and watch the items hailing from past ages. You can also visit Fraumünster (11th Century church) or Lindenhof, a lovely spot.
Crown your vacation today with a cheerful cruise, as included in your Switzerland family package. As you sail over the calm Lake Zurich, enjoy the beauty spread all around with happy faces of your loved ones. Hold your kids as they might lean over to look at the lake. Having enjoyed the day, come back to the hotel for a restful sleep.
Day 7 - Zurich: Departure
Have a delectable breakfast before checking-out from the hotel. Today, you will be transferred to the Zurich international airport so that you can board your flight back home. As your flight takes off, you will plan to visit it again sometime soon.