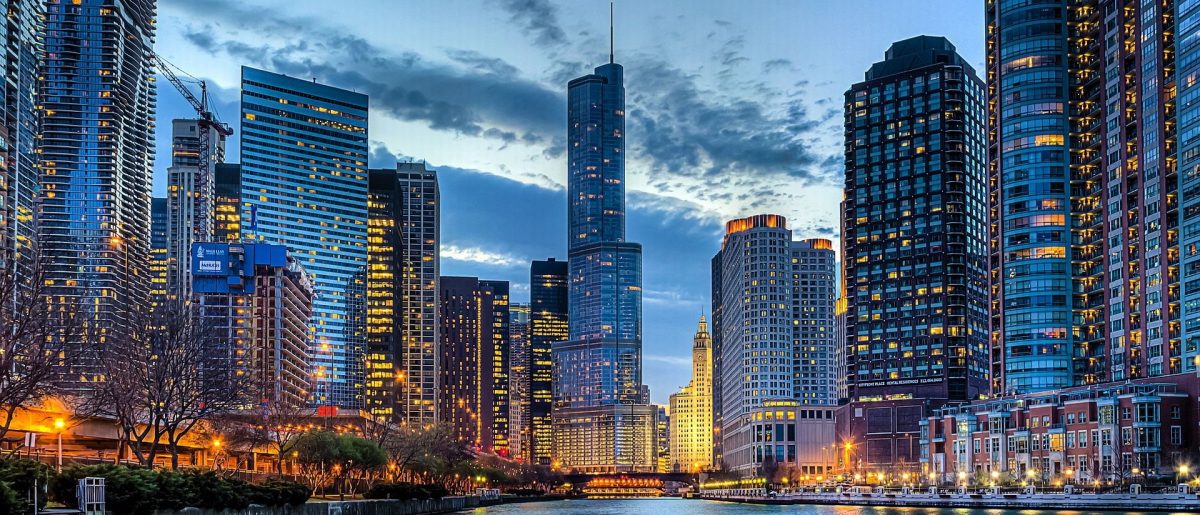 Overview
The Great White North offers travelers a variety of cultures, landscapes, and wonders to discover, from the roaring power of Niagara Falls to the enchanting beauty of the Canadian Rockies. Begin your journey on either coast, starting in trendy Vancouver or cosmopolitan Toronto, from which you can uncover Canada's vast secrets.

The four seasons dominate Canada, letting you experience the maritime beauty of Nova Scotia in Spring, sunny Summer hikes from Banff, stunning Fall foliage tours to Agawa Canyon, and the captivating Northern Lights come Winter.
Welcome to Toronto! A fabulous waterfront city lying on the north shore of Lake Ontario,Toronto is Canada's largest and most cosmopolitan city. Its breathtaking architecture, world class Theater, international sports, and beautiful waterfront setting make this a popular city to study in. Stroll around Harbor front Park with new international friends. Over 25millions people visit Toronto annually. Upon Arrival, check in Hotel.
Day 2 - Toronto City Tour
After Breakfast, proceed for a City tour of Toronto where you will explore- Hockey Hall of Fame, CN Tower, Rogers Centre, Air Canada Centre, Olympic Spirit, and Toronto'sHarbor front, St. Lawrence Market, and the Entertainment District, Casa Loma, the Royal Ontario Museum, Bata Shoe Museum, Eaton Center.
Day 3 - Niagara Falls Day Tour
After Breakfast, today you will proceed towards Canada's greatest Natural Wonder- Niagara Falls. You will visit the Horseshoe Falls, Table Rock, Floral Clock, Clifton Hill, and Niagara on the lake. We will board the famous boat "Maid of the mist" which takes us close to the thundering falls and around the American and Horseshoe Falls (seasonal). Later we will proceed back to Toronto.
Day 4 - Toronto - Montreal
After Breakfast, fly to Montreal, a city at the foot of Mount Royal, known for its majestic Churches, Olympic Stadium and exciting festivals. Upon arrival, check in the hotel. Spend the time at Leisure.
Day 5 - Montreal City Tour
After Breakfast, proceed for an exciting city tour of Montreal. Visit Old Montreal, Notre-Dame Basilica, Olympia Park, Mount Royal Park, St. Joseph's Oratory, Montreal Harbor, Chinatown, Place Ville Marie, City Hall, Bell Centre, Downtown Montreal and much more.
After Breakfast,Travel from Montreal by motor coach and spend a day exploring beautiful and historic Ottawa, Canada's Capital. City tour includes the Parliament Building, Supreme Court of Canada, National Arts Center, and Rideau Canal. Ottawa City Hall, Rockcliffe Lookout, Dows Lake, Ornamental Gardens, Chinatown & Little Italy, Farmers Byward Market. Later drive back to Montreal.
Day 7 : Quebec City Tour & Montmorency Falls
After Breakfast, proceed for a day tour to Quebec City. Today we will bring you through all the historical treasures of Quebec such as: Place Royale, Plains of Abraham, Parliament Building, Montmorency Falls, Ile D' Orleans, Place D'Armes and many more.
Day 8 : Montreal - Calgary
Today we will fly to Calgary, which is the largest city in the province of Alberta, Canada. It is located in the south of the province, in a region of foothills and high plains, approximately 80 km east of the front ranges of the Canadian Rockies. Upon arrival, check in Hotel. Spend rest of the day at leisure.
Day 9 : Calgary City tour
After breakfast, you will proceed for a city tour of Calgary and visit Calgary Tower, Old and New City Hall, Olympic Plaza, Fort Calgary Historic Park, Chinatown, Eau Claire Market Mall, Stephen Avenue, Devonian Garden, Stampede Park, Saddle dome and much more.
Day 10 : Calgary - Vancouver
Today you will fly to Vancouver, which is truly one of the world's most beautiful cities and one of the healthiest places to visit or live. It is a sophisticated, vibrant, fun loving, outdoor living city. Upon arrival, check in hotel and spend time at leisure.
Day 11 : Vancouver City Tour + Grouse Mountain + Suspension Bridge Tour
This all day tour combines Vancouver Highlights with the best of the North Shore: Capilano Suspension Bridge and Park and Grouse Mountain including the Grouse Mountain Sky ride to the top of the mountain. You'll see Stanley Park, Chinatown, Gastown, English Bay and Yaletown downtown. You'll also have plenty of time to explore Capilano Suspension Bridge with its Tree Top Adventure, Cliff Walk and the amazing bridge itself. Then it's up to the top of Grouse Mountain by gondola where you'll have time to visit Coola and Grinder, the two orphaned Grizzly Bears, watch amazing lumberjacks and the Lumber Jack Show, Birds in Motion and the Theatre in the Sky.
Day 12 : Victoria & But chart Garden Tour
Today you will enjoy a 90 minute cruise through the spectacular Gulf Islands. Watch for whales, sea lions and bald eagles. You will visit But chart Gardens which is fifty-five acres of flowers, trees, pathways and creeks. Featuring a sunken garden, a world famous rose garden and a wonderful restaurant serving High Tea daily, But chart Gardens is one of the most beautiful and best maintained gardens in the world. Tour the city of Victoria and take a scenic drive along the coast and enjoy the views. Ride through the famous Oak Bayand Uplands residential areas plus the University of Victoria, Beacon Hill Park, Chinatown and Downtown.
Day 13 : Vancouver - Whistler & Shannon Falls Tour
After breakfast, you will enjoy the breathtaking views and scenic stops along the thrilling Sea-To-Sky Highway. Feel the mist of the spectacular 335-meter Shannon Falls. When you get to Whistler, there is ample time to shop, dine, take the Peak 2 Peak gondola, ride a bike or stroll through the trails. Seasonally, ride the Gondola to the Peak of Whistler Mountain. Enjoy glacier, mountain and river views on your leisurely ride home.
After breakfast we will depart for the airport to board your flight for next Destination.