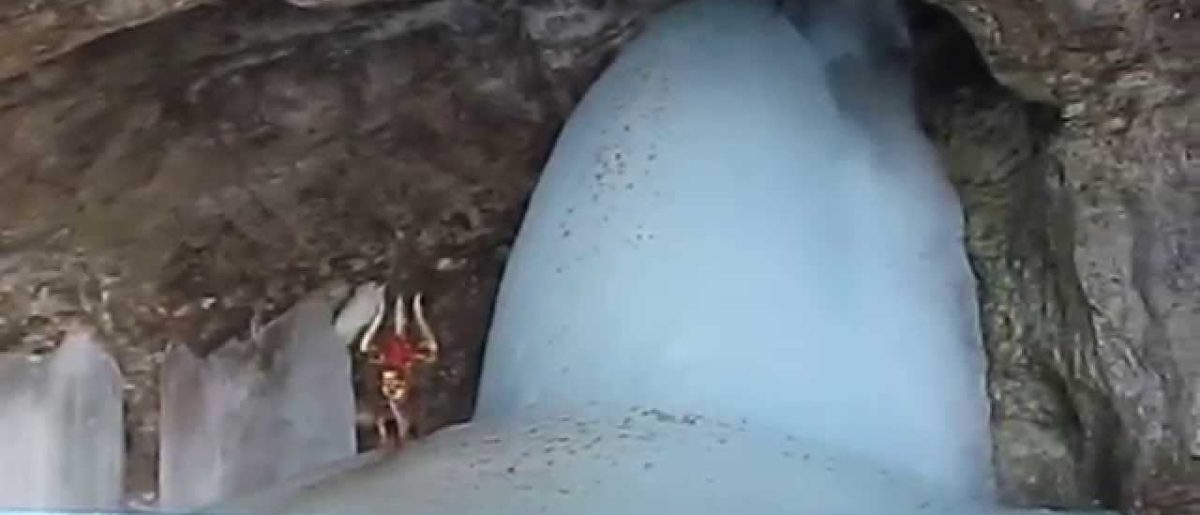 Overview
Amarnath Yatra is one of the most important pilgrimage centers for Hindus. The shrine, however, is not accessible throughout the year owing to severe weather conditions. 
Whereas Pahalgam is the traditional route for Amarnath Yatra as per the legends of Baba Barfaani and the Amar Katha, Baltal is the shortest route to reach Amarnath Cave. The Amarnath Yatra by Helicopter via Baltal is also cheaper than the longer route to Amarnath Cave via Pahalgam. We offer customizable tour itineraries for both routes of Amarnath Yatra.
Amarnath Cave, the ultimate abode to attain eternal happiness, is believed to be chosen by the almighty Shiva to enlighten his consort, Goddess Parvati, about tales of immortality. Due to this significance, thousands of pilgrims visit the Amarnath cave every year.
Day 1 - Arrive Srinagar to Baltal/Sonmarg
The devotees start the Amarnath Yatra from Srinagar. On arrival at Srinagar airport/Bus stand, our representative will receive you. From there, you will be traveling to Sonmarg/Baltal by road. Sonmarg is one of the most picturesque locations in Jammu and Kashmir, and the drive from Srinagar to this hill station is indeed a beautiful journey. As you arrive, you will be checking in at the pre-booked hotel/Deluxe tents for an overnight stay.
Day 2 - Baltal – Amaranth Cave – Baltal/Sonamarg
On the 2nd day of your tour, you will be transferred to the Amarnath Cave shrine (10 km) after a delicious breakfast. From Baltal, you would be heading on a 6-hour approx. Walk to the Amarnath cave. You can take a Pony, Pithoos, or Palki to cover this distance. Post your Darshan at Holy cave, and return to your base camp at Baltal. You can choose to stay overnight in Baltal or drive back to the hotel in Sonamarg 
Day 3 - Baltal/Sonamarg to Srinagar
From Baltal/Sonamarg, you would be transferred to Srinagar. You will be transferred to a hotel/deluxe houseboat as you reach. Spend the rest of the day at leisure. Then, you can choose to spend your evening enjoying the Shikara ride on the spectacular Dal lake. Post that, return to the hotel for an overnight stay.
Day 4 - Srinagar Sightseeing
On the 4th day of the Srinagar sightseeing tour, spend this day exploring the famous attractions of Srinagar. Post breakfast, head on a sightseeing tour of the city. Amongst the renowned Mughal gardens, visit Nishat Bagh, Shalimar Bagh, and Chasma Shahi. After that, return to the houseboat for an overnight stay.
Day 5 - Depart from Srinagar
As you finish your breakfast, head to Srinagar Airport/Bust stand for your onward journey back home. Thus, the Amarnath Yatra tour ends here.