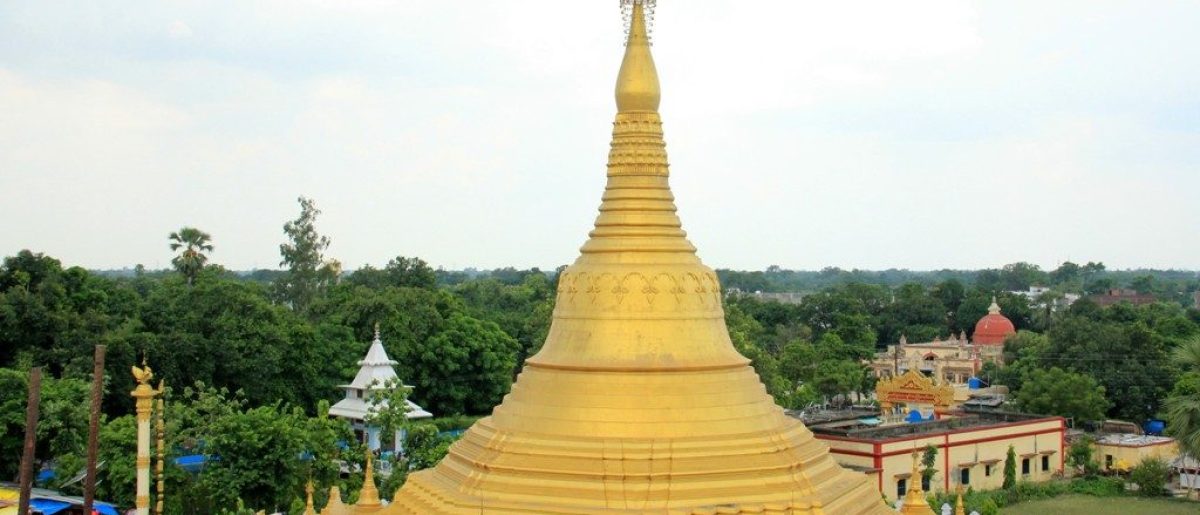 Overview
Discover the birthplace of Buddhism on this enlightening two-week journey through some of northern India's most important spiritual sites. Setting off from Delhi, you'll boat down the Ganges River in Varanasi, meditate under the Bodhi Tree in Bodhgaya, and hop over the Nepalese border to visit the Buddha's birthplace in Lumbini. After touring the markets and sampling the local delicacies of Lucknow, your trip draws to a close with a train ride back to Delhi.
Welcome to Delhi, the capital of India. You will be received and transferred to a pre-booked hotel. You have the remaining day to brace up for the excitement ahead.
Day 2 - Delhi Sightseeing
After breakfast sightseeing tour of Delhi. Morning visit Old Delhi. It is a 17th century walled city with its splendid gates, narrow alleys, the enormous Bazaar. Visit Red Fort, Jama Masjid and Raj Ghat. Afternoon tour of New Delhi with wide tree lined avenues, parks and fountains surroundings the imposing government and state Buildings. Visit Humayun's Tomb, an observatory called Jantar Mantar, Qutab Minar, India Gate and President House. Overnight stay at hotel.
Day 3 - Delhi – Agra – Varanasi
Leave Delhi for Agra by road (203 kms / 4 Hrs). Afternoon sightseeing tour of Agra, the city of the Taj Mahal. Evening leave Agra for Varanasi by overnight train. 
Day 4 - Varanasi – Sarnath – Varanasi
Arrive Varanasi early in the morning. On arrival check-in at hotel and refresh for a visit to Sarnath -the place where Lord Buddha preached his first Sermon in 590 BC. Afternoon sightseeing tour of Varanasi, visiting Ghats, Kashi Vishwanath Temple, Gyanvyapi Mosque, Durga Temple, Banaras Hindu University, Ram Nagar, Fort and Museum. Overnight at hotel.
Day 5 - Varanasi – Bodhgaya
Early morning boat-ride on the River Ganges. Thereafter, leave Varanasi by road for Bodhgaya (242 kms / 6-7 Hrs) one of the holiest Buddhist pilgrimage centers in the state of Bihar. It was here that Gautama attained enlightenment and became Buddha under the "Bodhi" tree Satabodhi Temple. Overnight at hotel.
Morning visit temples in Bodhgaya – Mahabodhi Temple, Animesh Locan Chaiyata, Mohanta's Monastery, Thai Temple and The Burmese Temple. Later visit Monuments such as – Tibetan Monastery, International Buddhist House, Buddhist Monastery of Bhutan, The Chinese Temple & Monastery and Bodhi Tree. Also visit Archaeological Museum
Day 7 - Bodhgaya – Rajgir – Nalanda – Patna
After breakfast and depart for Omkareshwar. It is on an island called Mandhata or Shivapuri on the NarmadaLeave Bodhgaya for Patna (157 kms / 4-5 Hrs) en-route visiting Rajgir & Nalanda. Patna is 2500 year old capital city of Bihar. Rajgir was capital of 6th century Magadha Empire and was revered site of Buddha's discourses. Buddha spent many years here. Nalanda is world's oldest university founded in the 5th century. Overnight at hotel in Patna.a River. The island is said to be shaped like the Hinduॐ symbol. Omkareshwar is amongst the
twelve Jyotirling as of Lord Shiva. Thereafter head back to Indore.Overnight in Indore.
Day 8 - Patna – Vaishali – Kushinagar
Morning leave Patna for Kushinagar (253 kms / 8 hrs) en-route visiting Vaishali -located 55 kms from Patna and holds special significance for Buddhist devotees. It was here that the Buddha announced the approaching of his Mahaparinirvana. Visit Ashokan Pillar – the magnificent Ashokan pillar with a lion adorning its top is a definite crowd-puller. This 18.3 m high pillar is made of a single piece of red sandstone and is a major attraction to the tourists. Arrive Kushinagar. It is the place where Buddha passed into Maha-Parinirvana. Afternoon visit the various stupas and temples. Overnight at hotel.
Day 9 - Kushinagar – Lumbini – Sravasti
Leave Kushinagar by road for Lumbini (170 kms / 4-5 Hrs) – the birthplace of Buddha and is located just a few kilometres inside Nepal. Sightseeing tour of Lumbini and thereafter leave for Sravasti by road (225 kms / 6 hrs). On arrival transfer to hotel and overnight stay.
Day 10 - Saravasti – Sahet & Mahet – Lucknow – Delhi
Morning visit to Sahet & Mahet -15 kms from Balrampur and the capital of the ancient Kingdom of Kosala. Sravasti has the honour for sheltering Buddha for 24 rainy seasons in the Jetvana Vihar and has the famous Anand Bodhi tree, age-old stupas, majestic monasteries and several temples. Buddha is said to have performed some miracles here. Afternoon free for leisure. Evening drive to Gonda Railway Station (40 kms) and connect train 2553/Vaishali Express dep. 19:35 hrs. Overnight on board.
Arrive Delhi at 06:15 hrs. Transfer to international airport to connect flight for onward destination.