Spectacular Andhra Pradesh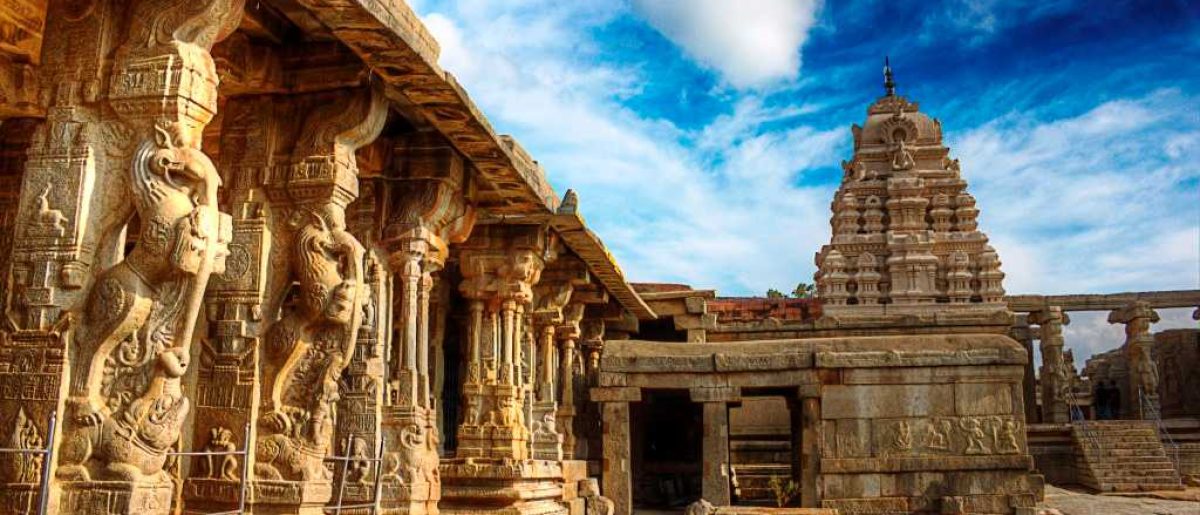 Overview
Cheerful and serene, Andhra Pradesh is a land bristling with many heritage sites; the forts; citadels, mind boggling array of beautiful cliffs; stunning stretches of coast; magnificent ruins; pristine water lapping against golden powder and lip-smacking regional cuisines. Situated at the foot of Tirumala hills, Tirupati Balaji or the lord Venkatesa temple is said to be the home of one of the richest temples in the country. The state's 13 districts are spread across two unofficial regions – Coastal Andhra and Rayalaseema which is an astounding amalgamation of Colour, contrast and experience. Call it an exquisite stopover for those seeking bliss and tranquillity. At heart, Andhra Pradesh is nothing but a glorious representation of India's ancient past.
Day 1 - Departure To Hyderabad
Char Minar, Andhra Pradesh.Arrive at Hyderabad international airport, you will be received by the representative of Htoi and would be further assisted and transferred to your hotel. Rest of the time is kept free to recover from jetlag. Stay overnight at the hotel.
Day 2 - Hyderabad - Sightseeing
Golconda Fort, South India TourAfter having breakfast start a daylong guided tour of Charminar, Golconda Fort one of the imposing forts of South India, Qutub Shahi Tombs: the only one of its kind in the world where at one place an entire dynasty has been buried, Hussain Sagar Lake, Mecca Masjid the bricks of this mosque were brought from Mecca to construct the central arch and Salar Jung Museum: it has one of the largest one - man collections of antiques in the world. Stay overnight at the hotel.
Day 3 - . Arrive at Nagarjunkonda
Nagarjunkonda Andhra Pradesh Have leisurely breakfast take a day return excursion to Nagarjunkonda a prominent Buddhist site. Arrive at Nagarjunkonda and visit Buddhist temple ruins and the museum. Stay overnight at Hyderabad.
Day 4 - Hydrabad to Warangal
Warangal Tour operator in IndiaAfter having leisurely breakfast, leave Hyderabad for Warangal. Arrive at Warangal, check in to the hotel. This historical city was once the capital of ancient Kakatiyas dynasty. Later take a guided tour of 11th century Warangal Fort, temple of thousand Pillars a great example of Chalukyan architecture, Pakhal Lake and Ramappa Temple. Stay overnight at Warangal.
Day 5- Warangal to Vijayawada
In the morning depart Warangal for Vijayawada. On arrival at Vijayawada, transfer to the hotel. Rest of the time is kept free to explore Vijayawada an important city of Andhra Pradesh. Stay overnight at the hotel.
Day 7 - Arrive at Vishakhapatnam
VishakhaPatnam Beaches Leave Vijayawada for Vishakhapatnam by surface. Arrive at Vishakhapatnam and check in to the hotel. Later take a tour of Ramakrishna Beach. Stay overnight at the hotel.
Day 8 - Vishakhapatnam Sightseeing
South India Tour, Warangal Tour Take a daylong guided tour of Vishakhapatnam this includes Indira Gandhi Zoological Park Visakha Temple and Rishikonda Beach. Later take an excursion to Araku Valley and Borra Caves. Stay overnight at the hotel.
Day 9 - Depart For Mumbai
At appropriate time, you will be transferred to the airport to embark the flight back to the onward destination. The tour will culminate here.