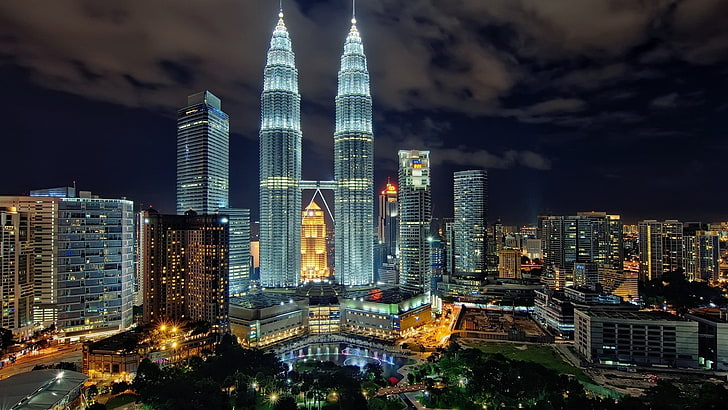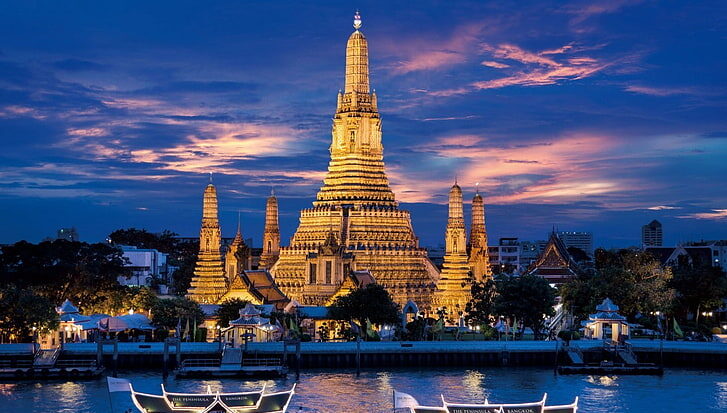 Overview
Thailand, also known to be the crown of Southeast Asia, is studded with tons of historical and cultural sites. The floating market, exotic beaches and nature parks ensure that every moment of your journey is full of new experiences. Get ready to register new memories in your memory lane by booking the Thailand Malaysia tour package that satiates the wanderlust within you by giving you a tour of this bustling country.
Begin your Thailand Malaysia tour package by reaching Bangkok Airport from where you'll be transferred to Pattaya. You'll then be dropped at a hotel, and you'll enjoy a relaxing sleep overnight. Reserve your second day to have an enthralling tour of Coral Island that is known to have diverse varieties of marine life and coral reefs. You can also enjoy water sports activities such as snorkelling and scuba diving here. Enjoy an overnight stay experience at your hotel.
Day 1 - Arrival in Kuala Lumpur
Welcome to Kuala Lumpur! You will meet your English-speaking driver at the airport, as he/she hold a board that your name was written on. You'll be escorted to the hotel directly, and the rest of this day is free for you. At night, you may go to Suria KLCC to enjoy the music fountain on the Lake Symphony
Day 2 - Kuala Lumpur tour with Batu Caves
Today the driver will send you to Batu Caves out of the city firstly. It is a Hindu shrine in the mountain, so that you can only get to the main cave via 272 steps. Then we'll return to urban area of Kuala Lumpur, to continue your visit to Independence Square and take pictures. You will look far into Sultan Abdul Samad Building as well. Lunch is on your own with the driver's careful recommendations.

As to the Malaysia Thailand tour packages in this afternoon, we'll drive to the largest Southeast Asian mosque in typical Islamic style - National Mosque. You will visit there by yourself, and our driver will tell all you should know about the site before arrival. On the way to Petronas Towers, you'll also take a short photo opportunity at the King's Palace. In Petronas Towers, you'll head for the Sky Bridge on 41F and the observation deck on 86F, where you would get spectacular views to look down at the entire city.
Day 3 - Malacca city tour from Kuala Lumpur by private transfer
Driving 145 km (90.1 mi) in around 2 hours, we'll get to Malacca, Malaysia's oldest city. You'll be transferred to visit Cheong Hoon Teng Temple, an ancient Chinese fane; and the Dutch Red Square Stadhuys, the architecture leave by Dutch colonizers to be a museum now. Walking via St. Paul's Church & the Fortress Porta de Santiago, you will also hang out on Jonker Street, to try tasty local snacks. At last, we'll return to Kuala Lumpur.
The driver will send you to the airport after hotel pick-up, for your flight to Phuket in around 1.5 hours. As you arrive, you'll be picked up by a local driver in Phuket and sent to the hotel. Then you can enjoy your leisurely time on the rest of this day. As the largest island in Thailand, Phuket would satisfy tourists in many regards. You might stroll along the picturesque beaches, swim in the blue sea, or try various entertainment activities on water.
Day 5 - Free day at Phuket
This is a full free day during our Malaysia Thailand tour. You may go for fun on beaches, or stroll to Old Phuket Town to taste local snacks and appreciate the fancy handicrafts
Day 6 - Free day at Phuket
The day is free for you. You will enjoy yourselves freely in Phuket.
Day 7 - Departure from Phuket
A happy ending for this Malaysia Thailand tour! Based on your schedule of the flight, we'll escort you to the airport and see you off.